The museum store at the Deer Valley Petroglyph Preserve offers a variety of unique gifts for every visitor. Whether it's a small souvenir or a more in-depth look at Southwest Archaeology, we know you'll take something with you to remember your visit. Many of our items are designed and created by local artisans for the preserve and sold only at our museum store.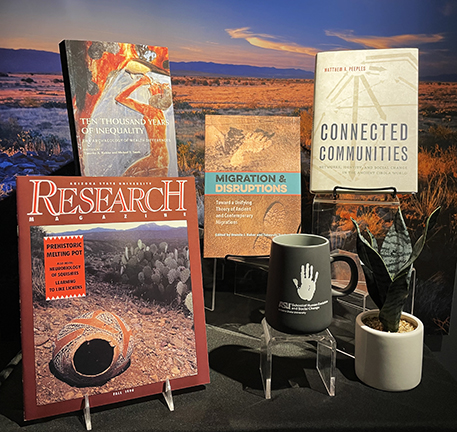 Publications from ASU faculty and researchers include:
"Connected Communities" by Associate Professor Matt Peeples
"Code Talker Stories" by Professor Laura Tohe
"At Home With the Aztecs" by Professor Michael E. Smith
"Mimbres Lives and Landscapes" by Professors Ben Nelson and Michelle Hegmon
Featured items include:
Keepsake items such as mugs, tote bags, and note cards featuring Deer Valley designs
Handmade jewelry by local Arizona artist Johanna Ingram of Harold Jewelry
Educational resources for kids focusing on southwest themes
Books from experts in the fields of southwest archaeology, past cultural traditions, desert ecology and rock art.