Current events
All museum programs, events and tours, including public and school tours, remain suspended until further notice.
Past events
At the Preserve
Annual celebrations include Archaeology Month in March, National Native American Month in April, Native American Heritage Month in November, International Museum Day, Blue Star Museum Program (Military Appreciation) and Arizona State University Homecoming, Open Door and Pow Wow events.
Throughout the year the preserve offers special educational activities including wildflower and wildlife tours, local indigenous food demonstrations and tastings, cultural and social lectures and workshops, readings by local book authors on southwest past and present cultures, and hands-on, interactive activities for children.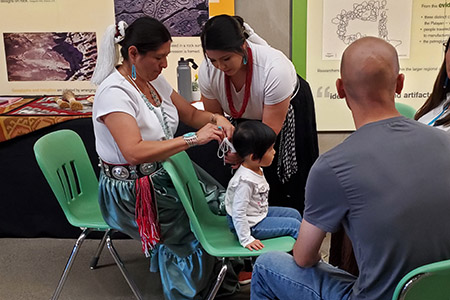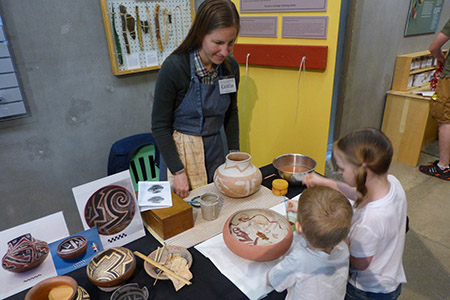 In the Community
Local community participation includes demonstrations and talks at museums, educational events and city celebrations including Pueblo Grande Museum Ancient Technology Day, Arizona Arts Educators' Expo, Arizona Archaeological Expo and Arizona's Educator's Roundtable.